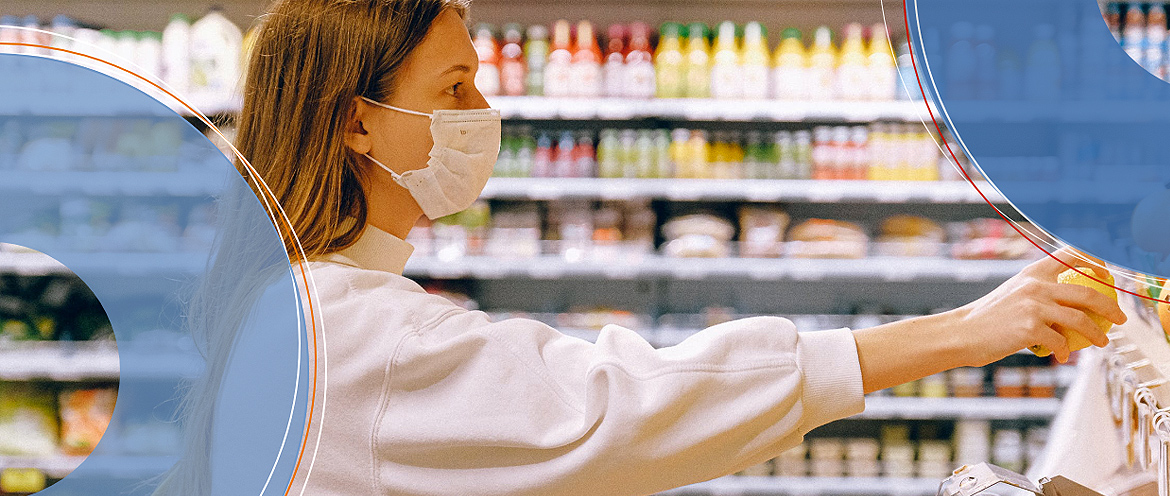 Anticipate and proactively deliver on your customers' needs across every touchpoint by applying deeper insights and boosting your supply chain capabilities. Let data, analytics, artificial intelligence, and cloud catapult you from being a competitor to a leader.
According to the 2020 Gartner CEO Survey: Retail and Consumer Goods – "The annual CEO and Senior Business Executive Survey tells us that Retail and Consumer Goods' CEOs are focused on three areas: investing in digital, innovating products and organizational change."
Today's customers expect an "Endless Aisle" that provides them with infinite personalization, customization, choice and rapid delivery.
Retailers across the globe are successfully adopting unified retail strategies to continuously wow their customers and give them a great experience regardless of the channels. This is how retailers globally will maintain market share, achieve profitable operating margins, and allocate the right resources to their store base, while targeting new business opportunities to repeatedly generate sales, traffic, and attract new customers.
Since every customer interaction is a unique opportunity to learn, offer, and derive value, retailers must leverage technology that augments the customer's preferred way to shop. Retail CIOs must accelerate artificial intelligence experiments to capture deeper insights, fulfill customer needs at every touchpoint and proactively innovate through technology. 
The Journey:
Haystream has helped Fortune 100 retailers execute flawless customer experiences across channels, retain and boost customer sales and growth including digitalization of the physical store, improving operational efficiency and allowing for real-time data and analytics.
Haystream helps Retail CMOs, CIOs and COOs develop and execute strategies to:
Deliver a unified and seamless experience across all channels to your customers

Use data from all sales channels, direct or indirect, to predict customer behaviors and needs

Detect and Capture trends early, and in real time, within targeted global geographies

Enhance connectivity with target demographics to increase customer loyalty

Increase revenues, higher sell-through rates, lower inventories, and faster speed to market based on enhanced forecasting of customer demands, including micro-trends

Sharply reduce delivery times to match customers' expectations
The Strategy:
Haystream will help you implement new and innovative business models, accelerate your digital business performance through technology transformation, platform modernization, and intelligent operations automation across business units including ingestion and extraction of data using AI, Machine Learning, and Analytics for higher profit margins.
Haystream specializes in charting a roadmap and executing for Retail CIOs, COOs by:
Implementing platforms and technologies to execute the digital business strategy

Leveraging AI to support digital transformation

Making Data work for you – Implementation of data strategy to derive Insights for channel-wide application

Making Cloud work for you – scalability, availability, hybrid clouds, etc.

Making Analytics work for you – integrated marketing dashboards, deeper insights and analysis of the customers, cross-selling and upselling campaigns, etc.