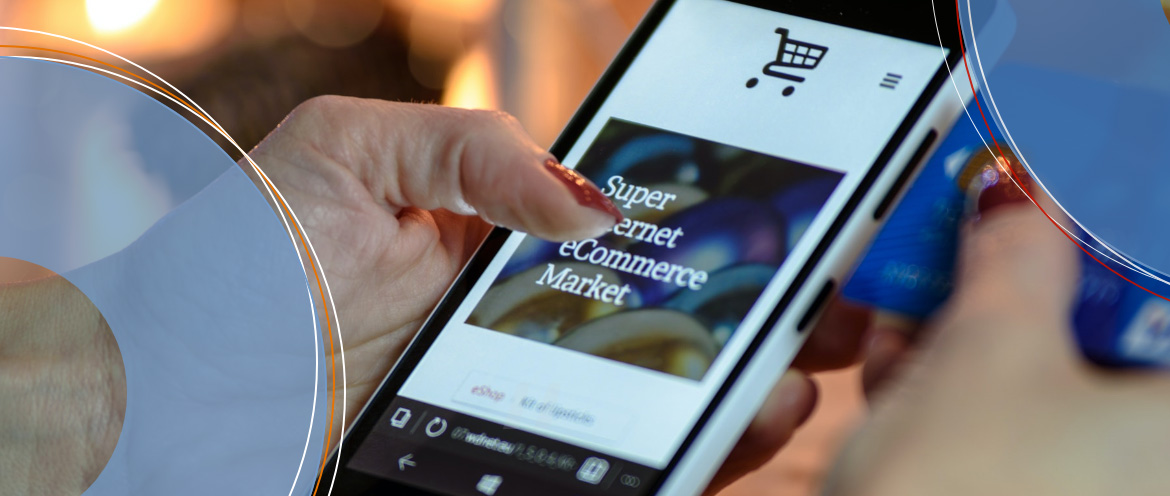 In 2020, ecommerce in U.S. hit a pre-pandemic high of $861B while in-store sales hit a high of $4,040B. Customers still prefer in-store shopping to digital purchases, but they are expecting more of the digital conveniences. A much larger opportunity exists when retailers leverage inventory while the customer is shopping within a store. By offering the ability to fulfill out-of-stock items from any location, endless aisle tools offer a scalable tactic for retailers to drive incremental revenue.
Customers expect seamless experiences at every touchpoint. The retail store of the future will offer digital convenience with physical experiences, combining both ecommerce and the in-store browsing benefits of bricks-and-mortar. Retailers who can offer a strong combination of experiences will garner more customer loyalty and a larger share of wallet.
An endless aisle is a retail concept of using kiosks and tablets in-store to allow customers to browse and order products that are out of stock or not showcased in-store.
The Journey:
Consumers expect the conveniences of eCommerce including virtually unlimited inventory and assortment regardless of whether they are shopping online or in the physical store. Offering endless aisle capabilities means never having to say sorry to customers looking to buy your products and sends fewer shoppers to the competition.
Without increasing store footprint, retailers can increase product assortment by leveraging inventory located at other stores, within the eCommerce distribution center, or at drop-ship vendors. Sales associates are now being armed with digital devices that allow them to take the order in-aisle, removing friction in the ordering process, increasing basket size, and driving up conversion rates.
Retailers face a litany of obstacles in the journey to Endless Aisle from legacy POS to legacy Supply Chain management.  In the middle of those obstacles are the challenges of finding talented knowledge workers who can build forward thinking solutions. It can be challenging to support business as usual on legacy platforms while building the business of the future.
The foundation of an Endless Aisle experience is data and being able to craft a strategy while navigating the challenges requires top-down leadership, a strategy that delivers incrementally, and a bottom-up delivery capability with the skills and bandwidth to focus on building the next generation shopping experience.
The Strategy:
Strategies are not one size fits all.  Haystream brings deep experience defining strategies tailored to your business and brings an agile and incremental approach that delivers value while limiting risk. We leverage modern data platforms and techniques, cloud technology, open-source and Commercial Off the Shelf (COTS) solutions to deliver value quickly and efficiently.
Haystream leverages the following Digitalization capabilities to deliver your Endless Aisle solution:
Artificial Intelligence
Modern Data Platforms
Advanced Data Analytics
Intelligent Operations and Process Automation (including using RPA)
Microservices and Serverless Architecture
Retailers with endless aisle capabilities have an opportunity to proactively fulfill (endless aisle) orders from stores where inventory is at risk of being marked down. This helps increase customer loyalty and increase share of wallet. Haystream enables the digital aisle experiences by developing a strong strategy based on your business and leveraging modern tools and techniques to deliver value quickly and incrementally.
Legacy POS and Endless Aisle
CIOs must ensure that the digital strategy includes the successful transformation of business models and clinical operations. Consistently.