Home /
Customer Engagement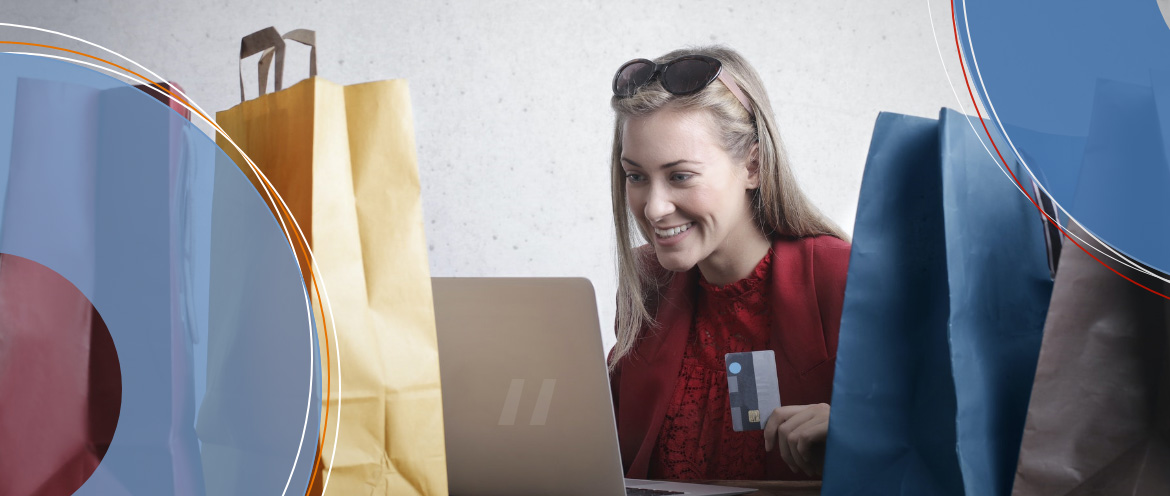 For brands to remain competitive, it must offer a highly positive & differentiated experience every time.
Simply put, brands worldwide must offer a great customer experience across channels to keep themselves differentiated, capitalize on every interaction to build positive brand recognition, and make the most appropriate product and service sales offers, as customers are quick to adapt and adopt various channels and technologies.
The larger your customer audience, the more critical data becomes to creating a differentiated experience. A small business with regular and loyal customers can afford to get to know each of their customers. But larger companies cannot begin to know their customers on site and by first name. Data is the key to making a more personal connection on a wide scale.
Before the Internet, these communications were one way, from company to the customer, with a feedback loop that was measured in terms of sales. Today, companies engage customers through a variety of bidirectional channels. Twitter, Facebook, and Instagram are examples of the new social conversation platforms. These are paired with all of a customer's touchpoints, calls to support, interactions with sales staff, website visitation, purchase history, and service history will be highly informative about what types of products and services a customer is interested in and how they prefer to buy. Data enhancement is another critical component of filling out the data landscape. By filling in missing demographic and social information about customers, companies can begin to create personas to differentiate types of customers and use advanced analytics to further enhance the customer experience at every interaction, across all channels. Companies who leverage all their data sources and work to understand and know their customer will have much better customer interactions.
Customer Data that can be powered by AI and Analytics to create just-in-time insights:
Name and location

Demographic details

Purchase & service history

Website Interaction

Customer service interaction including email, phone, web, etc…

Social media subscription, comment, messages

3rd party enhancement data, demographics, interests, net value indicators, etc..
When AI is put to use, this data offers absolute intelligence and becomes the foundation for understanding and better engaging with customers, helping brands create a customer experience that is more personalized and tailored, offering a differentiated experience every time. Consistently.
The following are five ways AI can improve customer experiences and revenues:
Contactless personalized customer care is considered one of the most valuable areas where AI is transforming customer experiences. These application areas include Chatbots and virtual assistants.

Anticipating and predicting customers' preferences during buying process is another area to offer a differentiated experience. Leveraging augmented, predictive analytics to generate insights in real-time to customize the marketing mix for every individual customer improves sales funnels, preserves margins and can increase sales multi-fold.

Knowing customer channel preferences allows you to focus your conversations on channels most likely to garner a positive response improving CX and driving repurchase rates. Successfully using AI to improve CX needs to be based on data from all trackable channels that prospects and customers interact with.

Through customer segmentation. AI and ML have been used for customer segmentation for years. Online retailers are using AI to identify best product offering, best channels, best messaging, best time, and most efficient cadence of outreach. CX enhancements on their mobile apps, websites and customer care systems are the most likely to attract new customers.

Retailers are combining personalization, AI-based pattern matching and product-based recommendation engines. Machine learning excels at pattern recognition and AI is further used for fine-tuning product recommendations, online and in store.
The Journey:
Haystream can help you transform CX and increase sales through –
Customer Centricity – Leveraging AI to best understand customers and redefine IT and Operations Management infrastructure to support your CX improvement initiatives.

Digital transformation strategy exercise to understand and support every touchpoint of the customer experience.

Leveraging AI and machine learning to better understand the context around why the customer's engagement with the brand is considered positive or negative and what their specific needs or wants are, for improved customer engagement and retention.

AI and ML models designed to anticipate customer needs and deliver the goods and services via the customer's preferred channels.
The Strategy:
Haystream can help you leverage data and analytics tools, open AI and analytic platforms that integrate semi-structured and unstructured data with structured data to perform state-of-the-art text analytics and natural language processing which are a must for brands focused on offering a differentiated customer experience. This includes –
Combining structured analytics and unstructured text analytics and extraction as well as natural language processing with popular open source components including Hadoop, Spark, Spark ML and Jupyter. The integration of all these technologies enables creating, modifying and running machine learning models on unstructured information, enabling organizations to take full advantage of the innovation in open source machine learning.

Combining visualization, text analytics, natural language processing, semantic, and numeric information together for organizations that want to add AI to their CX processing. Haystream will help you leverage Apache Spark for open algorithms and machine learning to help customers harness the value of their information.

Leveraging AI-powered Voice of the Customer (VOC) that uses concept extraction, sentiment analysis and other advanced natural language processing techniques to better understand customer reviews, social media, and surveys. These rich insights can be used to provide information on sentiments along the customer journeys and with the support of AI models, optimized segmenting can be achieved, resulting in better revenue for the company and better relationships with customers.
For brands to remain competitive, it must offer a highly positive & differentiated experience every time.