Home /
Supply Chain Analytics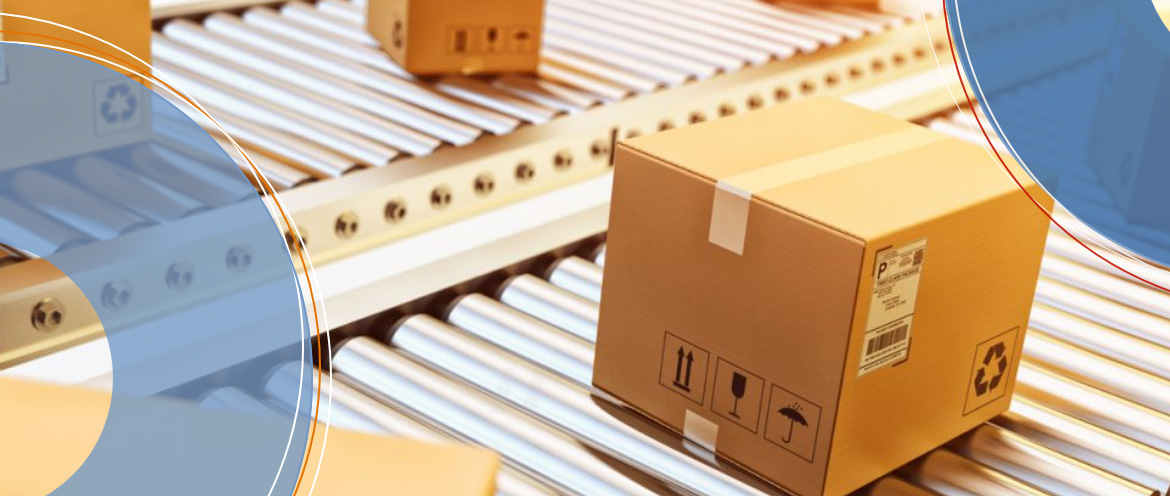 "In a recent Gartner survey, 76% of supply chain executives indicated that compared to three years ago, their company today is facing more frequent disruptions in their supply chain. Meanwhile, another 72% reported that the impact of the disruptive events has increased. These events range from tariff disputes, natural disasters, major supply failure, or most recently, the COVID-19 pandemic."
Supply chain excellence depends on a strong supply chain analytics strategy. Yet for many organizations, successful supply chain analytics adoption faces many challenges – Few have the data foundation needed, talent and skills relevant to supply chain analytics are limited, resulting in limited supply chain analytics adoption. Compounding the lack of initiative is that ROI often is unclear due to complexity and relatively high failure rates for advanced analytic efforts. To make better supply chain and organizational decisions, supply chain analytics leaders should harvest accurate and comprehensive data, secure the technical and business skills needed to maximize its value, and invest in real-time supply chain analytics and digital solutions.
With more available and reliable data, organizations are looking to leverage analytics to sense the disruption, comprehend its magnitude, impact on the supply chain and to formulate a response. To succeed, they must rely on a strong analytics competency that combines a broad range of analytics strategies and approaches.
The Journey:
Haystream leverages best-in-class processes, cutting-edge tools and our deep understanding to help enterprises move beyond cost savings and make the supply chain a competitive advantage.
Supply chains typically generate massive amounts of data. Supply chain analytics helps to make sense of all this data – uncovering patterns and generating insights. Supply Chain Analytics aims to improve operational efficiency and effectiveness by enabling data-driven decisions at strategic, operational, and tactical levels. It encompasses virtually the complete value chain: sourcing, manufacturing, distribution, and logistics.
Different types of supply chain analytics include:
Descriptive analytics – Provides visibility and a single source of truth across the supply chain, for both internal and external systems and data.
​Predictive analytics -Helps an organization understand the most likely outcome or future scenario and its business implications. For example, by using predictive analytics, you can project and mitigate disruptions and risks.
​Prescriptive analytics – Helps organizations solve problems and collaborate for maximum business value. Helps businesses collaborate with logistic partners to reduce time and effort in mitigating disruptions.
Through Supply Chain Analytics, Haystream helps clients deliver growth in revenues, improve margins, manage working capital in a better way and enhance the control points across the supply chain. Haystream approach involves:
Revenue Growth – Revenue Analytics identifies all the opportunities and supply chain initiatives for growth as well as control potential revenue losses due to supply chain inefficiencies. This can be achieved by demand forecasting where we collate the historical data and work collaboratively with the customers to identify the SKU's, the time horizon and the frequency of the demand forecasts to be done. Based on our predictive modeling technique we can help synchronize demand with your sources of supply.
​Working Capital Improvement – Through inventory analytics focused on end-to-end supply chain inventory, it helps free up locked capital and improve cash flow.
​Margin Improvement – Expense Analytics helps identify and analyze the supply chain costs across the nodes starting from network costs to delivery at the last mile. This is achieved through supply chain network optimization where we analyze the "as is" network in terms of cost to serve and service levels. We also analyze the complete Spend in logistics by categorizing it into buckets and deriving meaningful insights from the analysis.
The Strategy:
Haystream will help you implement supply chain analytics through a structured process that includes:
Planning: This involves
Demand Forecasting
Plan Compliance Analytics
SKU Rationalization
Capacity vs Demand Analytics
Sourcing: This involves:
Supplier Risk Assessment
Commodities Research
Spend Analytics
Optimization: This involves:
​Optimizing Production Plans
Asset Utilization Analytics
Supplier cost optimization
Storage: This involves:
Resource Usage Analytics
Inventory Optimization
Inventory Wastages Analytics
Deliver: This involves:
​Network Optimization
Cost to Serve Analytics
Logistics Analytics
Order Fill Analytics
Sales Analytics
Key deliverables include:
Reduce inventory and release cash
Improve fill rates and deliver growth
Eliminate wastage and improve margins
Improve forecast accuracy
Improve service levels
Reduce cost to serve
Devise inventory norms for all nodes in the supply chain
Conduct root cause analysis for excess inventory or stock outs at the nodes
Optimize freight utilization by improving loading levels and routing, reducing cost to serve, and improving service levels
Support reconfiguration of a network by identifying all feasible network scenarios, evaluating the transition costs, risks and returns for each one
CIOs must ensure that the digital strategy includes the successful transformation of business models and clinical operations. Consistently.