Home /
Inventory Optimization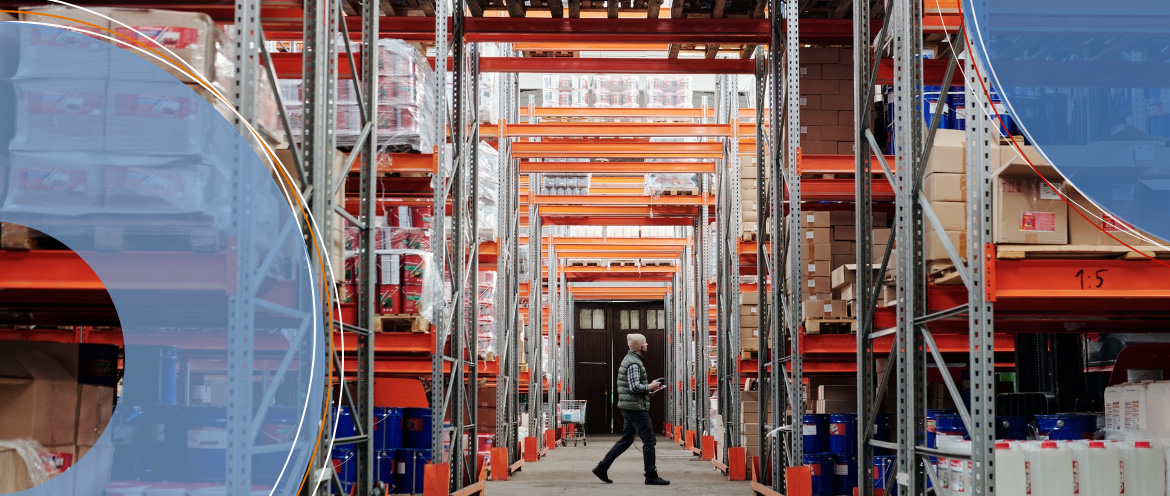 Inventory optimization is the most complex problem in supply chain management; most firms struggle with dramatic swings between overstock and understock. For these companies, setting inventory targets is often a guessing game based on individual judgment and powered by manual processes. Multi-echelon inventory optimization (MEIO) can solve complex inventory problems.
Enterprises that follow a conventional single-stage, single-item inventory optimization model that looks at each SKU and stock location will be out of step — and perhaps out of luck — in today's global, interconnected business operations. The result: frequent stock outs, overstock, unhappy customers, and blocked working capital.
When it comes to optimizing inventory management, the many questions include:
What is the right level of inventory?
At what point in the supply chain, shall I begin to optimize?
How do I know what is optimal?
Are we prepared for seasonal shifts?
Do you optimize inventory at each location separately, or are you adjusting total inventory across the entire network?
The Journey:
Haystream will help you in understanding the type of inventory optimization capability your company needs and what short and long-term goals will make it possible to optimize your end-to-end inventory?
Multi-Echelon Inventory Optimization is designed to meet demands of the most dynamic and complex global supply chains, striking the right balance between inventory costs and customer service levels.
Haystream can help optimize every component of your inventory operations, including cycle stock, safety stock, raw material, work-in-process, and finished goods with the objective of achieving optimal inventory levels across all locations, for all products, throughout the supply chain.
Haystream will help in:
Multi-echelon inventory optimization
Cost-effective postponement strategies
SKU rationalization
Optimization of all inventory components, including cycle stock, safety stock, raw material, work-in-process, and finished goods
Strategic use of Vendor Managed Inventory (VMI)
Enhanced supplier intelligence for precise inventory planning and zero out-of-stock situations
Demand forecasting and planning
The Strategy:
Haystream can help you improve your inventory management capabilities and create responsive, efficient supply chains. Haystream can quickly assess your current inventory situation and devise a plan to simultaneously increase product availability and service levels while reducing investment in working capital.
Haystream will focus on these key factors while implementing inventory management solutions:
Ease-of-use to help visualize and communicate how the optimization engines are generating their recommendations
Transparency of calculations to help users understand why a change is being recommended
Cloud deployment options to speed implementation and improve return on investment
Devising a single data model across a company's planning and optimization solutions
Machine Learning capabilities to automate model switching and account for variability in actual demand across the supply chain
Robust what-if scenario engines to enable supply chain planners to run simulations and determine the volumetric and financial effect of changes in inventory policies
Haystream will help you capture every available demand opportunity by:
Increasing inventory velocity to maintain desired service levels
Optimizing inventory and replenishment policies by SKU
Increasing inventory turns, fill rate and other metrics
Reducing distribution and procurement expenses
Haystream specializes in charting a roadmap and executing the following capabilities:
Inventory management
Supply chain data management
Planning and forecasting
Logistics management
Supply chain network optimization
CIOs must ensure that the digital strategy includes the successful transformation of business models and clinical operations. Consistently.