Home /
Operations Automation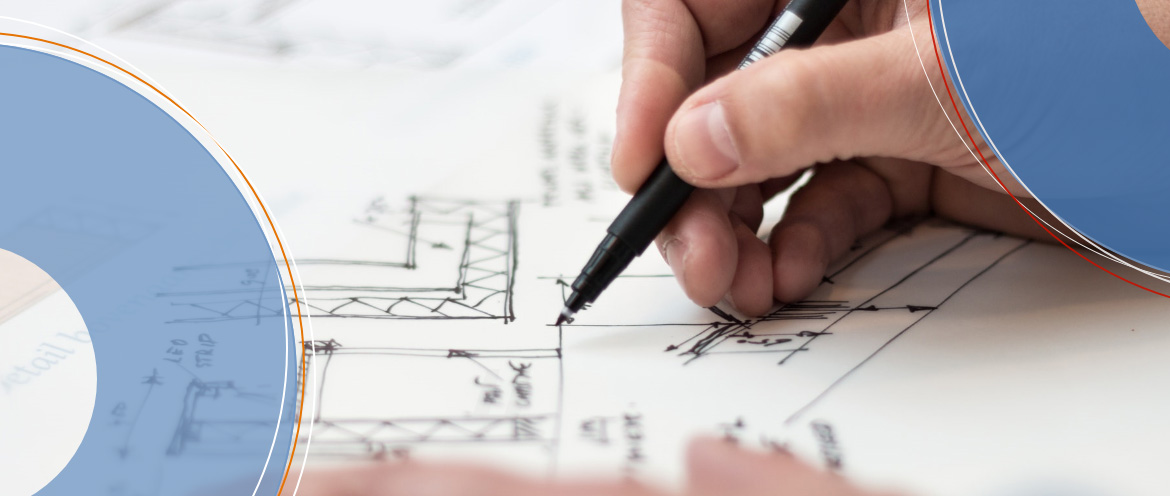 Operations automation has the potential to significantly alter client experiences, reduce operations costs, and provide the foundation for accelerated business growth. Companies can scale up and down to address business cycles that include inevitable peaks, valleys, and plateaus much more efficiently by leveraging Artificial Intelligence, Cloud, and other modern technologies.
The need to automate business operations goes well beyond the needs highlighted by the COVID-19 pandemic. The requirement for intelligent automation is universal, across all industry sectors, and is an undeniable trend that will make companies more competitive. Every company has opportunities to up their game by industrializing their processes. For instance,
At a Financial institution, enrollment forms do not provide all the verified information needed to onboard a new account and Know Your Customer (KYC) regulations. An OTC trade does not hit the accounting system without getting touched, and trade confirms still need manual intervention more often than desired. Loan processing and servicing is a high-touch process throughout the life cycle.

For companies in the pharma and healthcare sector, there is a need to analyze and coalesce research from all over the world, in different languages, to come up with new drugs or courses of treatment.

Legal teams need to stay up to date with the latest laws and regulations across multiple jurisdictions, process an unfathomable volume of legal documents for reviews and due diligence, and search existing documents for specific clauses, legal precedents, and analyze the propensity of certain judges to rule on relevant matters to help prepare the legal team.
Smart automation of paper, spreadsheet, and other manual operations is possible today, even for complex processes that seem impossible to automate. The top inhibitors to business and operations automation are:
Data Acquisition, Quality, and Ingestion,
Automation Unfriendly Processes due to legacy manual procedures, and
People-dependent Problem-Solving.
Important technology capabilities are enabling manual processes such as the ones listed above. Some of these trends include:
A paradigm shift towards understanding the underlying context of data. Text analytics can help identifying concepts, themes, and relationships in highly dimensional data.
Use of non-symbolic methods based on Machine Learning (ML) enables products to operate against a wider range of languages. Shifting from a wholly symbolic, rule-based approach frees products to work across multiple languages without having to declare explicitly the vocabulary and rules specific to a given language. Instead, models are created that can be trained to support a variety of Natural Language Processing (NLP) tasks on multiple languages (e.g., categorization, entity extraction).
Use of composite Artificial Intelligence (AI) whereby a combination of both symbolic (rule-based) and non-symbolic (mathematical and statistical) techniques are used to process and analyze text and calculations, such as those in a spreadsheet. This is perfectly applicable in extracting insights for finance departments to perform complex calculations, reconcile different data sources, and seamlessly integrate with downstream applications such as a reporting or compliance engine.
Ability to complement insights gleaned from the analysis of structured numerical data with text-based facts for even more robust predictive modeling.
The Journey:
Most companies have robust legacy operations, with well-structured Standard Operating Procedures which are well-suited, and tested, for a manual process. Many companies have made the leap into automation by deploying Robotic Process Automation (RPA) tools. However, due consideration must be given to the overall business and technical architecture. Special-purpose bots using can solve a tactical need, but a well-thought-out Smart Automation Architecture, that uses Business Process Management (BPM), RPA, AI, Knowledge Graphs, and other technologies in the right way, is critical to ensure consistency and harmony with all areas of your business, including touchpoints with external entities.
A typical manual process includes the following steps:
Data Management and Ingestion: Organizations are now handling large volumes of data using a combination of ML and NLP technologies across all data sources, including documents, chatbots, emails, and others. Organizations with a specialized need for text analytics including file analysis, data science, and insight engines etc. have leveraged Haystream for combining textual and non-textual datasets into multivariable models to realize business value. Haystream will help your organization ingest data from disparate sources, including tables, charts, images, trade blotters, legal documents, and other formats in many different languages.

Please

click here to read how to automate data ingestion, digitization and extraction for your business.
Calculation and Reconciliation Engines: Most manual operations include spreadsheets with complex calculations, legacy user developed applications that may use a relational database (e.g., MS Access), reconciliation logic with if-then-else constructs, etc. Often, they may rely on knowledge in people's heads, and sometimes just sticky notes on the desk with special instructions. Haystream has helped clients use AI and other techniques to automate complicated operations with similar workflows.
Integration with your business' ecosystem and other applications: Most manual processes end with sending a well-defined, enriched dataset to a downstream process which could be another similar process, a reporting application, a CRM platform, or a downstream system that uses the dataset to perform calculations, such as a trade settlement notice or an invoice. Haystream has helped clients with end-to-end automation across multiple process and system points.
The Strategy:
Haystream has a smart automation approach that breaks down complex business processes, re-engineers the operational workflow to optimize it for automation, and execute a strategy that significantly increases straight-through-processing and eliminates the need for human intervention in up to 90% of transactions, or more. Haystream will help you create and implement the optimal strategy for industrializing your operations through thoughtful automation:
For a single purpose business function, or a high-impact problem area within an operational process, Haystream will help you identify specific functionality (Data Ingestion, Extraction through AI, or Reconciliation) that aligns directly with your desired business outcome and develop a solution. For an e-commerce giant, Haystream recommended and architected a Cloud-based solution to integrate their multi-channel sales platforms with a cloud-enabled order management solution, whereas for an Asset Management Firm with a finance transformation need, on-premises solution was implemented because they were not organizationally ready to move to the Cloud.
Solutions that are to be implemented as predictive or prescriptive analytics embedded into operational business processes require more robustness, scalability, and integrity than individual point solutions. Haystream will design a custom solution that offers a completely integrated approach to deployment and aftercare support, or aa a functional component that can be integrated into other platforms.
Successfully crafted and deployed AI-based solutions require deep domain and technical expertise in selecting the right use cases and platform components that will fit within the overall business and solution architecture of the company. Haystream works with clients to ensure that any solutions are consistent with the overall direction and guidelines of their clients operational and technical infrastructure.
In order to process large numbers of documents, organizations are trying to leverage natural language technologies (NLTs), from text analytics to chatbots to document processing, in an attempt to optimize their operations and automate functions to delight customers & stay compliant.